Calvin Klein 3D Sunglasses For fashionable film fans
Remember the time when 3D glasses were broad cardboard with blue and red lenses? But those days are long gone and Calvin Klein is up to set a new dimension of trend with its new line of 3D sunglasses. This glasses are patented and 3D and RealD certified. Now you do not have to don an uninteresting pair of plastic shades during movies like Avatar. Calvin Klein has elevated viewing experience with three ultra sleek 3-D polarized glasses: The Safari, the Havana and the Glam. These glasses are not only a high fashion commodity, but provide 100 percent UV protection.
The Safari
Safari glasses are suitable for both men and women. These are available in retro aviator and rectangular shape and come in sophisticated dark green and tortoise color. If walking out from theatre in those disposable give away glasses makes you feel uncool, then these glasses are perfect to go with your personality.
The Havana
These are more like travel sunglasses and are exponentially cooler than any average 3D movie glasses. These give a very sophisticated and subtle look and are wearable for grownup men and women. The glasses costs fairly generous, but is a luxury to eyes and your looks.
The Glam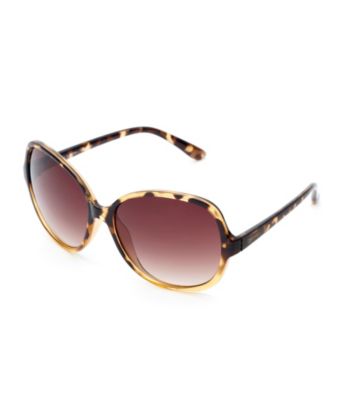 These are larger square glasses adding more feminism to every woman's look. Its very girly and stylish and best suited on a girl face. The color choices are perfect to add appeal and yet fulfill the purpose. With this accessory on your eyes, watch 3D movies will be a treat.
Best part about these 3D sunglasses is that they feature curved lenses that enhances the look of the shades and improves moviegoer's 3D experience to a new high. These frames are air-light and curvy to fit comfortably on every face type. Wearers can easily step in sun with these glasses on, as its complete UVA/UVB protection will keep your eyes protected in harsh summer sun. So, go on and get one for yourself at buy glasses online uk as soon as you can cause this little piece of cake is an asset for every fashionista out there.